Associate Claims Examiner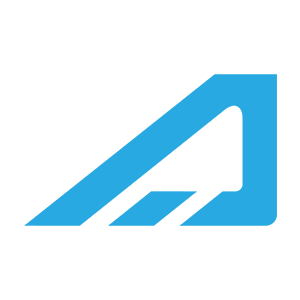 Arrive Logistics
Austin, TX, USA
Posted on Saturday, February 26, 2022
Arrive Logistics is one of the fastest-growing freight brokerage firms in the US, with over $2 billion in annual revenue and plans to grow significantly year over year. Our success is a testament to our remarkable team and what we're building together. We're committed to providing employees with a meaningful work experience and have established an award-winning culture that supports personal and career development in a fun, casual and collaborative environment. There's never been a more exciting time to get on board, so read on to learn more and apply today!
Our explosive growth is your opportunity to start or accelerate your career in a high-impact, Associate Claims Examiner role on our Claims team. We're looking for candidates willing to go above and beyond to deliver the results, service and experience that we pride ourselves on at Arrive. The Associate Claims Examiner develops the ability to manage and review incoming claims based on area of focus. The primary focus of this role is to develop the ability to process and investigate assigned claims and determine the carrier's maximum liability, and/or information that is required prior to a claim being submitted to the Carrier, as well as issuing payment to customers and taking deductions from carriers. The Associate Claims Examiner works closely with various internal departments and communicates with carriers, insurance companies and customers.
What You'll Do
Process assigned claims from filing to resolution efficiently, accurately, and within time standards. Review claim documents for accuracy. Research and work with Claims Analysts to evaluate evidence to make informed decisions and respond accordingly. Process appeals, declinations and payment requests. Issue payments to customers and process deductions for carriers.
Build a strong understanding of industry regulations and Arrive's and carriers' insurance policies and their impact on filed claims.
Communicate and build strong relationships with carriers, insurance companies and customers. Provide status updates, request additional information and resolve concerns.
Establish effective and cooperative working relationships with internal sales and sales management. Work closely with customer reps, carrier reps and accounting as needed to process claims. Maintain ownership of the claims tracking spreadsheet and meet time standards for aging claims.
Work with Arrive's trade insurance company for proper coverage and accuracy.
Qualifications
A high school diploma/GED equivalent.
Experience in cargo claims in a 3PL environment preferred.
Strong critical thinking, judgment and decision making skills.
Develop the ability to process claims generally up to $30,000.
Strong attention to detail.
Strong written and verbal communication skills.
Strong risk analysis and organizational skills.
Basic understanding of accounting.
The Perks of Working With Us
Take advantage of excellent benefits, including health, dental, vision, and life coverage.
Invest in your future with our matching 401K program.
Enjoy the flexibility of a hybrid work-from-home schedule based on position and tenure.
Build relationships and find your home at Arrive through our Employee Resource Groups.
Get recognized through our employee rewards program.
Leave the suit and tie at home; our dress code is casual.
Eat for free on Mondays and Fridays! Breakfast is provided on Mondays and lunch on Fridays. Snack and lunch options are also available daily.
Work in the booming city of Austin, TX - we are in a convenient location close to the airport and downtown.
Park your car for free on site!
Sweat it out using local gym discounts or with the team at our onsite gym.
Maximize your wellness with free counseling sessions through our Employee Assistance Program
Start your morning with a specialty drink from our fully stocked coffee bar, Broker's Brew.
Get paid to work with your friends through our Referral Program!
Get relocation assistance! If you are not local to the area, we offer relocation packages and have a Relocation Specialist who can help you along the way.
Your Arrive Experience
When we say "award-winning culture," we mean it. We've already earned "Best Place to Work" honors from Inc. Magazine (three years in a row!), Austin Business Journal and the Chicago Tribune. We intend on topping many more of those lists in the years to come, but we're not in it for the trophies. We're committed to culture because it keeps us connected to each other and invested in our shared success while having a blast along the way. Our employee-founded resource groups create communities within Arrive's walls, including Women in Logistics, Emerging Professionals, PRISMS, Black Logistics Group, and Salute.