NetSuite Developer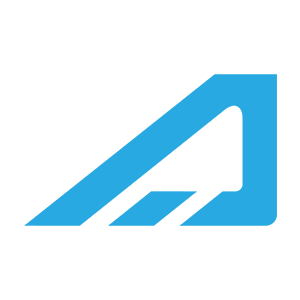 Arrive Logistics
Software Engineering
Chicago, IL, USA
Posted on Friday, April 29, 2022
Arrive Logistics is one of the fastest-growing freight brokerage firms in the US, with over $2 billion in annual revenue and plans to grow significantly year over year. Our success is a testament to our remarkable team and what we're building together. We're committed to providing employees with a meaningful work experience and have established an award-winning culture that supports personal and career development in a fun, casual and collaborative environment. There's never been a more exciting time to get on board, so read on to learn more and apply today!
Arrive Logistics is looking for a NetSuite Developer with a thorough knowledge of design software and user experience. In this position you will implement and maintain configurations, customization, and integrations for supporting the continued growth and efficiencies of a growing and thriving organization. The ideal candidate has passion for solution engineering, an eye for recommending and developing process improvements, and evaluating tools and implementing enhancements to the ERP system. This position will work closely with management to align the NetSuite system with our business and company goals.
What You'll Do
Develop, test and deploy customizations, custom objects, and new functionality based on evolving business needs.
Facilitate the creation and testing of future state business processes and script development.
Refine and customize internal billing tools and methods.
Plan, review and manage change configurations and customization requests.
Work with multiple teams on roadmap projects involving quote to cash applications.
Research and analyze application behaviors and improve performance and stability.
Repair and recover from hardware or software failures.
Coordinate and communicate with impacted user groups.
Develop and implement policies, procedures and guidelines to ensure data integrity.
Configure NetSuite to align to company use of forms, field and customer records to manage unique business process requirements.
Ensure business and functional requirements are properly configured in NetSuite and other IT financial enterprise applications.
Provide data and generate reports to assist with analysis, business process mapping, reporting needs, continuous improvement initiatives, change management and support for optimal usage
Evaluate new or under-used NetSuite functionality, assist with defining functional specifications for business function specific customizations
Design and build enhancements and new financial systems functionality to support business needs, while maintaining scalability, ensuring system integrity, security, best practices and leveraging data where possible to highlight impact
Support users both proactively and reactively with a focus on customer service, including training
Perform software troubleshooting to isolate, diagnose and correct issues
General administration duties including creation and maintenance of workflows, dashboards, saved searches, and editing forms & fields
Manage roles and permissions and maintain custom forms
Assists with the creation of test cases and supports User Acceptance Testing (UAT) to ensure system configuration objectives have been met
Qualifications
5+ years experience with NetSuite, with at least 3 years NetSuite development experience
Willingness to work on several projects at once in a fast paced environment
Extremely self motivated. Can take initiative and work independently, asking for help when needed
Preferred Certifications: NetSuite SuiteCloud Developer II, Administrator, ERP Consultant
Familiarity in integration approaches and strategies, preferably work involving web services (XML, SOAP, WSDL, REST)
Strong knowledge and experience with Javascript, SuiteScript, and the Suitecloud customization platform
General knowledge of building and maintaining web applications both front-end (javascript/css/html) and back-end (server side)
Hands on experience designing solutions, installing software and data migration in a software delivery project environment
Familiarity with Azure Dev Ops and Git for code branching and proper deployment methodology.
Functionally proficient as a NetSuite user, able to advise users on ideal use cases for customizations vs native functionality
Bachelor's Degree in a related discipline
Hands on experience designing solutions, installing software and data migration.
Familiarity with IT transformation and experience managing business needs and requirements to IT deliverables.
System implementation and system integration experience.
The Perks of Working With Us
Take advantage of excellent benefits, including health, dental, vision, and life coverage.
Invest in your future with our matching 401K program.
Enjoy the flexibility of a hybrid work-from-home schedule based on position and tenure.
Build relationships and take part in learning opportunities through our Employee Resource Groups.
Get recognized through our employee rewards program.
Leave the suit and tie at home; our dress code is casual.
Eat for free on Fridays…lunch is on Arrive! Snack and lunch options are also available daily.
Work in the heart of downtown Chicago, IL!
Take advantage of our transportation reimbursement program and make your way to work via the train, bus, car or bike! There are CTA and L train stops walking distance from the office and you can store your bike safely inside of the building.
Sweat it out with local gym discounts or at the LifeStart gym in our office building that includes brand new Peloton bikes, top-of-the-line equipment and personal training options.
Maximize your wellness with free counseling sessions through our Employee Assistance Program
Get paid to work with your friends through our Referral Program!
Get relocation assistance - If you are not local to the area, we offer relocation packages and have a Candidate Engagement Specialist who can answer any questions!
When we say "award-winning culture," we mean it. We've already earned "Best Place to Work" honors from Inc. Magazine (three years in a row!), Austin Business Journal and the Chicago Tribune. We intend on topping many more of those lists in the years to come, but we're not in it for the trophies. We're committed to culture because it keeps us connected to each other and invested in our shared success while having a blast along the way. Our employee-founded resource groups create communities within Arrive's walls, including Women in Logistics, Emerging Professionals, PRISMS, Black Logistics Group, and Salute.