Manager, Content Strategy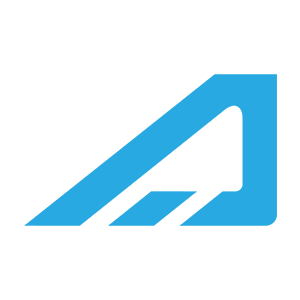 Arrive Logistics
Administration
Chicago, IL, USA
Posted on Monday, September 5, 2022
Who We Are
Arrive Logistics is one of the fastest-growing freight brokerage firms in the US, with over $2 billion in annual revenue and plans to grow significantly year over year. Our success is a testament to our remarkable team and what we're building together. We're committed to providing employees with a meaningful work experience and have established an award-winning culture that supports personal and career development in a fun, casual and collaborative environment. There's never been a more exciting time to get on board, so read on to learn more and apply today!
Who We Want
Arrive Logistics is a leading transportation and technology company with significant content needs to demonstrate our authority, drive sales and bring our brand to life. Our unique data and insights are ready to be used as we aggressively expand our marketing approach.
The Content Strategy Manager is responsible for developing and executing Arrive's corporate content strategy and overseeing creative production. A primary objective of this leadership position is to create and deliver quality content to support our sales force as they take sizable, valued prospects and convert them into customers to grow and develop them into core customers. The Content Strategy Manager will expand the role of content in our holistic marketing strategy. They will also use their well-defined people, project management ability, and executive presence to drive results across the department.
As the Content Strategy Manager, you will become an expert at understanding the nuances of the buyer's journey across different industries and developing a corresponding data-backed sales support strategy. That process involves planning, organizing, and executing top-tier, segmented content programs. This role works closely with subject matter experts throughout the business and other marketing leadership positions.
What You'll Do
Collaborate with key stakeholders and senior leadership to create a scalable content strategy from the ground up that is aligned with Arrive's goals.
Collaborate and work cross-functionally across all areas of the Marketing team to promote and deliver content strategy.
Ensure we represent our brand in the most compelling and appropriate way in all content.
Help Arrive amplify our authority on key topics core to our brand and value as a transportation partner (ESG, Market Insights, Tech & Data science etc.)
Develop strong relationships with sales leaders and other key stakeholders to understand the sales team's needs and develop a content strategy that meets those needs.
Ensure the content & creative teams are progressing toward completing the bi-annual marketing roadmap commitments.
Strong People management, project management, and the ability to drive results while staying organized are core to this role's success.
Establish objectives and KPIs to benchmark program components and establish success metrics for all Marketing content and core plans to ensure timely and effective implementation that can evolve based off of delivered results.
Ensure all content marketing material is high quality and stories/presentations are reflective and supported through insights and data that is reported on.
Evaluate programs, processes and systems that no longer serve the business and evolve them to work alongside our long term needs and initiatives.
Maintain a deep understanding of brand, audience, and company objectives on an ongoing basis to ensure all communications are clear on how the content ties back to our broader mission, goals, and values.
Elevate brand awareness to ensure our brand is aligned with our corporate level content strategy.
Utilize and explore competitor research, industry research, and relevant reporting to be proactive in placement for Arrive's future.
Direct operations of the content team and inspire, motivate and lead the team to success. Hire, develop, promote and performance manage employees as needed. Manage budget process and plan and direct short and long term initiatives.
Qualifications
Bachelor's degree in Marketing or related field.
5 years of experience in Marketing.
4 years of experience in Content Marketing.
3+ years of management experience.
A great listener and fantastic creative problem solver.
Ability to meet deadlines in a fast-paced environment.
Ability to develop and learn new processes.
Exceptional interpersonal skills with a proven ability to work cross functionally.
A fast and efficient learner who is able to think strategically and pick things up quickly.
Strong communication skills, with an emphasis on writing and editing.
Organized and meticulous enough to juggle multiple projects & timelines simultaneously.
A collaborative problem solver who is comfortable working through people to get results.
The Perks of Working With Us
Take advantage of excellent benefits, including health, dental, vision, and life coverage.
Invest in your future with our matching 401K program.
Enjoy the flexibility of a hybrid work-from-home schedule based on position and tenure.
Build relationships and take part in learning opportunities through our Employee Resource Groups.
Get recognized through our employee rewards program.
Leave the suit and tie at home; our dress code is casual.
Eat for free on Mondays and Fridays! Breakfast is provided on Mondays and lunch on Fridays. Snack and lunch options are also available daily.
Work in the heart of downtown Chicago, IL!
Take advantage of our transportation reimbursement program and make your way to work via the train, bus, car or bike! There are CTA and L train stops walking distance from the office and you can store your bike safely inside of the building.
Sweat it out with local gym discounts or at the LifeStart gym in our office building that includes brand new Peloton bikes, top-of-the-line equipment and personal training options.
Maximize your wellness with free counseling sessions through our Employee Assistance Program
Get paid to work with your friends through our Referral Program!
Get relocation assistance - If you are not local to the area, we offer relocation packages and have a Candidate Engagement Specialist who can answer any questions!
Your Arrive Experience
When we say "award-winning culture," we mean it. We've already earned "Best Place to Work" honors from Inc. Magazine (three years in a row!), Austin Business Journal and the Chicago Tribune. We intend on topping many more of those lists in the years to come, but we're not in it for the trophies. We're committed to culture because it keeps us connected to each other and invested in our shared success while having a blast along the way. Our employee-founded resource groups create communities within Arrive's walls, including Women in Logistics, Emerging Professionals, PRISMS, Black Logistics Group, and Salute.