Cross Border Carrier Sales Representative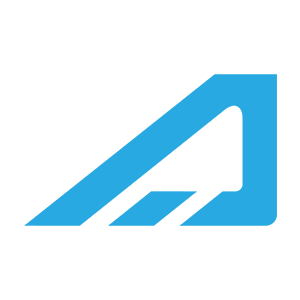 Arrive Logistics
Sales & Business Development
Guadalajara, Jalisco, Mexico
Posted on Friday, March 17, 2023
Who We Are
As one of the fastest growing freight brokerage firms in the US, with over $2 billion (USD) in annual revenue, Arrive Logistics is expanding its Mexico truckload freight and cross-border transportation operations. Arrive Mexico already has 25+ employees in Guadalajara, with plans to grow significantly year after year. We're committed to providing employees with a meaningful work experience and have established an award-winning culture that supports personal and career development in a fun, casual and collaborative environment. There's never been a more exciting time to get on board with our rapidly-growing cross-border team in Guadalajara, so read on to learn more and apply today!
Who We Want
Our explosive growth is your opportunity to accelerate your logistics career in a high-impact Carrier Sales Representative role on our Cross Border Carrier Sales team. We're looking for candidates that thrive in a collaborative work environment and are willing to go above and beyond to deliver results. If you have experience with cross border sales, are a skillful communicator, relationship builder and a hard working team player, we want to hear from you!
What You'll Do
Learning and operating within our proprietary software system Accelerate.
Prospecting carriers through leads listed within our CRM or generating your own leads through Making outbound phone calls to both Mexico and US based carriers.
Learning how to use and operate Arrive resources including but not limited to Committed Capacity, 1 stop shop, Truck Entry, Carrier Search, and Load Board.
Handle and solve freight issues that arise; missed pick-up, missed delivery, accessorial management, rejected product, etc.
Establishing long term relationships for future business opportunities.
Managing established relationships and growing accounts.
Holding carriers accountable for Arrive's service metrics including OTP, OTD, Autotrack and Late bounce.
Maintaining outstanding service performance and achieving service metrics set by Arrive management.
Building strong internal relationships with Arrive's Business Development team.
Coordinating pickup, crossing drayage, delivery scheduling and execution.
Execute problem solving and innovative thinking to improve and streamline processes through transit and at the border.
Assist in tracking and updating load milestones.
Coordinating internally with all parties involved in cross-border operations, including but not limited to Mexico Account Executives, Border Operations Account Executives and Carrier Reps.
Qualifications
Minimum of 2 years Cross Border Carrier Sales or Brokering experience required.
English Fluency (B2 High - C1) required
Knowledgeable on the tax ministry complemento carta porte processes
Resourcefulness is key! We are solving complex issues each and every day at Arrive. We need team players who are curious, ask questions and are solutions-oriented.
A strong work ethic is essential. If you don't enjoy working hard and hustling through your day, this might not be a good match.
Your career at Arrive will depend on your fearlessness to make phone calls. We're looking for someone who isn't afraid to pick up the phone!
Building relationships and establishing rapport should come naturally to you. Successful sales reps at Arrive will know the importance of establishing strong external AND internal relationships.
Our work culture is high energy! We need highly motivated individuals to help us reach our goals.
You should feel comfortable taking risks and making quick decisions! Our industry is fast-paced. Highly ambitious people thrive!
The Perks of Working With Us
Get recognized through our employee rewards program.
Take advantage of our benefits including monthly grocery vouchers, vacation days and more.
Leave the suit and tie at home; our dress code is casual.
Eat for free on Mondays and Fridays…lunch is on Arrive!
Work in our new Guadalajara office located in Midtown WeWork Plaza
Park your car for free on site!
Maximize your wellness with free counseling sessions through our Employee Assistance Program
Start your morning with complimentary coffee and tea
Get paid to work with your friends through our Referral Program!
Your Arrive Experience
Our award-winning company culture is designed with you in mind. We are committed to supporting your personal and professional growth and making Arrive a place we all love to work.