Senior Email Automation Specialist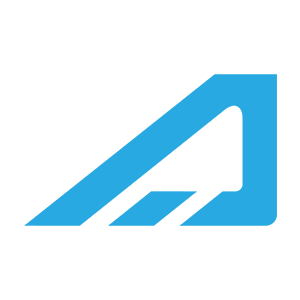 Arrive Logistics
Austin, TX, USA
Posted on Tuesday, April 25, 2023
Arrive Logistics is one of the fastest-growing freight brokerage firms in the US, with over $2 billion in annual revenue and plans to grow significantly year over year. Our success is a testament to our remarkable team and what we're building together. We're committed to providing employees with a meaningful work experience and have established an award-winning culture that supports personal and career development in a fun, casual and collaborative environment. There's never been a more exciting time to get on board, so read on to learn more and apply today!
The Sr. Email Automation Specialist is responsible for expertly developing, managing and reporting on Arrive's email automation programs and initiatives. This individual contributor position will build program capabilities by enhancing the overall effectiveness and end-user experience while ensuring email requirements are met and best practices for campaign execution and brand standards are applied. This position will report and work with the Sales Enablement and Demand Manager, along with other members of the data science and Marketing team, to develop short term and long term email automation, campaigns, and programs. This role will work extensively in a cross functional manner to support email automation for business purposes that are not strictly marketing.
What You'll Do
Expertly manage and optimize the Marketo Application in which all automation, campaigns, and programs are built.
Develop and execute short term and long term email automation, campaigns, and programs in collaboration with key marketing staff.
Evaluate the effectiveness of current automation programming and make recommendations around the evolution of these programs.
Collaborate with the design team to build and create engaging and effective email designs and landing pages.
Partner with key marketing stakeholders to assist in developing messaging and strategy in alignment with short and long term growth goals.
Monitor and optimize campaigns for maximum performance and conversion rates.
Perform A/B split testing and analyze results.
Develop a deep understanding of Arrive's business and stakeholders along with the current and future role that email plays.
Analyze campaign data and make recommendations for future campaigns. Report findings and recommendations monthly in the Department wide Marketing Snapshot.
Manage and maintain email lists, segmentation and cohorts, and identify opportunities for future campaigns or automation. Stay up-to-date with email marketing best practices and trends. Utilize and explore competitor research, industry research and relevant reporting.
Maintain a deep understanding of brand, audience, and company objectives.
Project manage campaigns and programs.
Utilize and explore competitor research, industry research and relevant reporting.
Qualifications
Bachelor's degree or equivalent experience
4+ years of experience in email marketing, preferably in a B2B setting
Expert proficiency in Marketo assisting or managing email campaigns and automation from start to finish
Knowledge of email marketing best practices, including list management, segmentation, and deliverability
Strong analytical skills and experience with campaign analysis and reporting
Excellent communication and collaboration skills
Detail-oriented and organized
Ability to meet deadlines while managing multiple concurrent programs.
Strong interpersonal skills with the proven ability to work cross functionally
Beneficial industry experience: data services, SaaS, or marketing technology
Beneficial industry experience: Google Analytics and/or GA4
Beneficial industry experience: Adobe Suite, specifically In-Design or Adobe Experience
Beneficial industry experience: Conversion Copywriting
The Perks of Working With Us
Take advantage of excellent benefits, including health, dental, vision, and life coverage.
Invest in your future with our matching 401K program.
Enjoy the flexibility of a hybrid work-from-home schedule based on position and tenure.
Build relationships and find your home at Arrive through our Employee Resource Groups.
Get recognized through our employee rewards program.
Leave the suit and tie at home; our dress code is casual.
Eat for free on Mondays and Fridays! Breakfast is provided on Mondays and lunch on Fridays. Snack and lunch options are also available daily.
Work in the booming city of Austin, TX - we are in a convenient location close to the airport and downtown.
Park your car for free on site!
Sweat it out using local gym discounts or with the team at our onsite gym.
Maximize your wellness with free counseling sessions through our Employee Assistance Program
Start your morning with a specialty drink from our fully stocked coffee bar, Broker's Brew.
Get paid to work with your friends through our Referral Program!
Get relocation assistance! If you are not local to the area, we offer relocation packages and have a Relocation Specialist who can help you along the way.
When we say "award-winning culture," we mean it. We've already earned "Best Place to Work" honors from Inc. Magazine (three years in a row!), Austin Business Journal and the Chicago Tribune. We intend on topping many more of those lists in the years to come, but we're not in it for the trophies. We're committed to culture because it keeps us connected to each other and invested in our shared success while having a blast along the way. Our employee-founded resource groups create communities within Arrive's walls, including Women in Logistics, Emerging Professionals, PRISMS, Black Logistics Group, and Salute.