Data Scientist II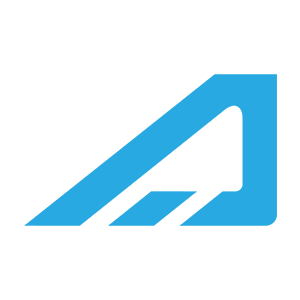 Arrive Logistics
Data Science
Guadalajara, Jalisco, Mexico
Posted on Saturday, May 6, 2023
Who We Are
As one of the fastest growing freight brokerage firms in the US, with over $2 billion (USD) in annual revenue, Arrive Logistics is expanding its Mexico truckload freight and cross-border transportation operations. Arrive Mexico already has 25+ employees in Guadalajara, with plans to grow significantly year after year. We're committed to providing employees with a meaningful work experience and have established an award-winning culture that supports personal and career development in a fun, casual and collaborative environment. There's never been a more exciting time to get on board with our rapidly-growing cross-border team in Guadalajara, so read on to learn more and apply today!
Who We Want
We are seeking highly-motivated individuals with data science/statistics expertise to join our team. You will be involved in high-profile projects and conduct data analysis and develop data science models to solve important business problems. You will have the opportunity to engage collaboratively with the teams throughout the organization and present your findings to a broad audience.
What You'll Do
Develop an understanding of the logistics industry as well as Arrive's core business functions and processes
Work closely with key business stakeholders to identify needs, create hypotheses, investigate data science solutions, test results, and work with engineering to put into production
Collaborate with Product, User Experience, and Engineering departments to execute the company's technology and data science roadmap
Prepare, clean, and wrangle large data sets to identify patterns and develop machine learning models to automate decision-making and generate insights
Stay abreast of emerging data science research and trends and continuously upskill your capabilities as new methods and techniques are developed
Qualifications
English Fluency Required (High B2-C1)
Bachelor Degree in a quantitative field (Statistics, Computer Science, Engineering, Mathematics) and 3+ Years of experience in Data Science role OR Masters/Ph.D. and 1+ Years of experience
Experience in machine learning models and data science solutions using SQL and Python
Solid knowledge of statistics and experience using machine learning techniques such as random forest and boosted trees for regression and classification
Strong written & oral communication skills and an ability to present effectively to stakeholders of all levels
Experience working with U.S. based teams is a plus
Experience working in cloud environments and specifically with Microsoft Azure tools and technologies is a plus
Experience in the Logistics or Transportation Industry is a major plus.
The Perks of Working With Us
Get recognized through our employee rewards program.
Take advantage of our benefits including monthly grocery vouchers, vacation days and more.
Leave the suit and tie at home; our dress code is casual.
Eat for free on Mondays and Fridays…lunch is on Arrive!
Work in our new Guadalajara office located in Midtown WeWork Plaza
Park your car for free on site!
Maximize your wellness with free counseling sessions through our Employee Assistance Program
Start your morning with complimentary coffee and tea
Get paid to work with your friends through our Referral Program!
Your Arrive Experience
Our award-winning company culture is designed with you in mind. We are committed to supporting your personal and professional growth and making Arrive a place we all love to work.