Analytics Engineer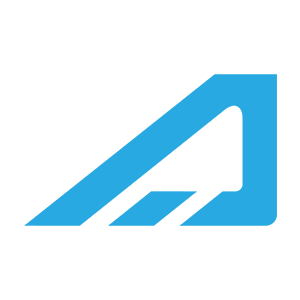 Arrive Logistics
Data Science
Guadalajara, Jalisco, Mexico
Posted on Wednesday, May 24, 2023
Who We Are
For almost a decade, Arrive Logistics has delivered incredible service throughout the U.S., with a commitment to servicing our customers and exceeding expectations. With more shippers moving freight between Mexico, the U.S., and Canada, we've expanded our service offering to include cross-border service. Cross-border shipping logistics has a lot of complexities, multiple parties, multiple languages, and a border separating the pickup and delivery. We're committed to providing employees with a meaningful work experience and have established an award-winning culture that supports personal and career development in a fun, casual and collaborative environment. There's never been a more exciting time to get on board with our rapidly-growing cross-border team in Guadalajara, so read on to learn more and apply today!
Who We Want
The Analytics Engineer is responsible for collaborating with other departments and partnering with Business Data Analysts to develop and integrate data models to meet business needs. You will act as the subject matter expert, translating data insights and analysis into new data models, clarify any questions about data inquiries, and partner with departments to help utilize current data models to their advantage. As an Analytics Engineer, you will be responsible for maintaining key business metrics and guiding new data discovery processes to increase efficiency and growth of the department. If you possess strong technical skills, a passion for complexity, and a desire to make an impact, then we want to hear from you!
What You'll Do
Own the transformation layer that standardizes business rules, defines data quality metrics and helps ensure the reliability of data for all teams.
Work with business leaders to evaluate constantly changing needs for these data models and provide creative solutions to solve these problems in a scalable & generic way.
Identify gaps in the existing data and work with data engineers to fill them.
Collaborate with various departments to translate business requirements into scalable, trusted, well-documented data products that can be leveraged for self-service analytics.
Work with the business to educate them on data availability, meaning and usage to enable users to service their own needs.
Utilize tools and create processes to map data lineage and data quality. Implement and maintain key business metrics definitions.
Build relationships with analysts, data scientists, engineering and product teams to align on a cohesive organization wide data strategy.
Partner with analysts + stakeholders to drive process and infrastructure improvement for effective data governance to build stakeholder confidence for accurate/complete metrics.
Working with Business Data Analysts, designing and writing the right schema to unlock their analyses.
Contribute to the data discovery process by defining and maintaining data models built by data engineers for analytics and business intelligence usage.
Use automation tools to build short-term data pipelines or snapshots.
Write and update documentation for models, columns and processes.
Support analysts with troubleshooting and creating dashboards and reports.
Audit and deprecate legacy data sources and reports.
Continue learning new technologies as our team's scope grows and expands.
Qualifications
A Bachelor's Degree in a related field of study, required.
6+ years of experience with data softwares.
Strong understanding of the following programs: SQL, Snowflake, programming skills (e.g Python), data modeling, ETL, data warehousing concepts, and data orchestration tools (e.g dbt, Git).
Communicate in a manner that both technical and non-technical people can easily understand.
Proven ability to express complex technical concepts in business terms.
Strong analytical and creative problem-solving skills with the ability to collect, organize, analyze, and disseminate significant amounts of information.
Highly organized with excellent time management skills and a high degree of accuracy and attention to detail.
Ability to problem solve unique & complex issues, both independently & collaboratively.
Communicate Ideas and recommendations to improve technology and work inefficiencies.
Your Arrive Experience
Our award-winning company culture is designed with you in mind. We are committed to supporting your personal and professional growth and making Arrive a place we all love to work.