Pricing Analyst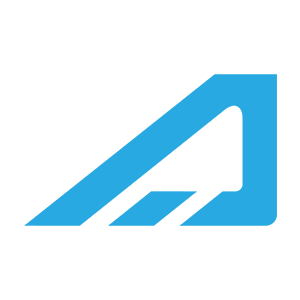 Arrive Logistics
IT, Accounting & Finance
Guadalajara, Jalisco, Mexico
Posted on Wednesday, May 24, 2023
Who We Are
For almost a decade, Arrive Logistics has delivered incredible service throughout the U.S., with a commitment to servicing our customers and exceeding expectations. With more shippers moving freight between Mexico, the U.S., and Canada, we've expanded our service offering to include cross-border service. Cross-border shipping logistics has a lot of complexities, multiple parties, multiple languages, and a border separating the pickup and delivery. We're committed to providing employees with a meaningful work experience and have established an award-winning culture that supports personal and career development in a fun, casual and collaborative environment. There's never been a more exciting time to get on board with our rapidly-growing cross-border team in Guadalajara, so read on to learn more and apply today!
Who We Want
As our cross-border business grows, we are looking to bring on a Mexico Pricing Analyst who can provide contracted pricing through RFPs and spot pricing for the sales floor. You'll leverage a combination of internal data and proprietary technology, external data, additional internal resources, and analytics to generate calculated estimations of the cost to move cross-border Mexico freight. This role requires interaction with sales reps in the U.S. and Mexico, and requires a self-starter who can work independently.
What You'll Do
Analyze internal and external market data and trends to execute customer Requests For Pricing.
Deliver a quality product from start to finish, including: Pricing, Formatting, Quality Control, Submission and the storage of RFP's.
Assist the Business Development team in developing & executing strategies that the Biz Dev team can deliver to their customers
Work with the Business Development team to gather and record feedback on all submitted RFP's
Collaborate with other departments in the organization to provide solutions for customers during the RFP process.
Field concerns related to the RFP Process from the Business Development team and how to best navigate towards solutions.
Collaborate with Pricing management on projects and strong ability to execute on direction
Give detailed summary of work to supervisor
Detailed recommendations for solutions to benefit customers and Arrive.
Communicate Ideas and recommendations to improve technology and work inefficiencies.
Respond to spot pricing requests from the Business Development team and the Cross-Border Partnerships team.
Collaborate with the cross-border carrier team on understanding best current market conditions.
Use internal and external market data to provide the best estimate for cost assumptions on cross-border shipments.
Generate proper formatting on RFPs as required by clients or Business Development reps
Build and maintain relationships with BizDev Reps and cross-border partnership reps
Maintain communication regarding progress on RFPs to appropriate stakeholders
Train a backup to support when out of office
Organize and store all Excel files and Sheets in shared Google drives
Work within Arrive's proprietary pricing system
Meet deadlines set by the Business Development team for individual RFPs
Qualifications
Candidates with Bachelor Degrees in Supply Chain, Business, Communications or another related field are highly preferred.
Bilingual - Full professional proficiency in English and Spanish (High B1-C2)
We're looking for personable, hard-working individuals who aren't afraid to go above and beyond each and every day for themselves, their customers, and Arrive!
Resourcefulness is key! We are solving complex issues each and every day at Arrive. We need team players who are curious, ask questions and are solutions-oriented.
A strong work ethic is essential. If you don't enjoy working hard and hustling through your day, this might not be a good match.
Working knowledge of truckload freight markets is preferred
Our work culture is high energy! We need highly motivated individuals to help us reach our goals.
Freight moves fast! You should be comfortable working in an environment that moves quickly and is always on the go.
Employees must be punctual and maintain professionalism in the workplace
The ideal candidate will embody the Arrive LFG mentality!
Very organized and detail oriented approach to work
1-2 years of industry experience, preferred
Proficient in Microsoft Excel
Working knowledge of Python and SQL, preferred
Pricing experience preferred
Analyst experience preferred
Your Arrive Experience
Our award-winning company culture is designed with you in mind. We are committed to supporting your personal and professional growth and making Arrive a place we all love to work.