Accounts Receivable Team Lead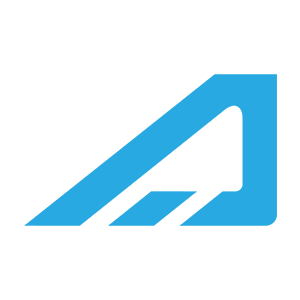 Arrive Logistics
Accounting & Finance
Austin, TX, USA
Posted on Tuesday, November 23, 2021
Who We Are
Arrive Logistics is one of the fastest-growing freight brokerage firms in the US, with over $2 billion in annual revenue and plans to grow significantly year over year. Our success is a testament to our remarkable team and what we're building together. We're committed to providing employees with a meaningful work experience and have established an award-winning culture that supports personal and career development in a fun, casual and collaborative environment. There's never been a more exciting time to get on board, so read on to learn more and apply today!
Who We Want
Our explosive growth is your opportunity to accelerate your career in a high-impact, Accounts Receivable Team Lead role on our Finance team. We're looking for candidates willing to go above and beyond to deliver the results, service and experience that we pride ourselves on at Arrive. The Customer Relations Team Lead manages the accounts receivable function of their direct reports and owns the customer-facing accounting communication. Reporting to the Customer Relations Manager, this position oversees a team of Senior Customer Relations Specialists, Customer Relations Specialists and Customer Relations Clerks, and works closely with assigned sales teams to ensure efficient and timely completion of all accounting tasks and performance metrics. This position builds and manages internal & external relationships, and executes detail-oriented processes for daily functions. This role recommends and improves existing processes.
What You'll Do
Lead team of reports on daily tasks. Participate in the selection and hiring process as needed; provide on-going training; evaluate performance; hold direct reports accountable; address any performance issues appropriately and timely. Input for hire, promotion, performance management and termination decisions are strongly valued.
Establish and maintain effective and cooperative working relationships with sales and sales management. Hold regular meetings with CRS and sales managers to resolve past due accounts. Frequently analyze and report on outstanding receivables, including significantly past due accounts with Senior Sales Leadership.
Track and maintain team level metrics and reports for a variety of data including attendance, productivity, aging, etc. Monitor and manage workflow and daily targets to ensure timely delivery of agreed SLA's. Manage escalations and performance management when total dollars of 61+ is greater than 10% of Total Aging.
Identify, develop and implement improvements to current processes to improve team productivity and performance quality. Identify trends and guide the team to reduce A/R aging and optimize collections. Build strong relationships with customers and factoring companies in an effort to ensure all invoices are paid according to terms. Respond to customers on any collection related inquiries and manage escalations. Provide the Business Development team with an aging report and review weekly.
Ensure customer invoices are accurate and issued timely. Investigate circumstances of non-payment; negotiate and resolve conflicts; follow through to satisfactory resolution resulting in expedited payments of outstanding invoices.
Second-Level approver for $201-$2,500 RMAs.
Create and manage SOPs for systems, processes and accounts. Provide final review of SOPs written by direct reports. Periodically review procedures for improvements and use knowledge of logistics, 3PL and company systems to suggest and implement efficiencies.
Qualifications
Bachelor's Degree in Accounting, Finance or a related field
3+ years experience in an Accounts Receivable role
1+ year in a leadership role with the ability to train, lead and motivate others
Previous transportation experience preferred
Oracle NetSuite Experience
Expert knowledge of Microsoft Suite, with an emphasis on Excel
Demonstrated ability to take responsibility for area of assignment
Strong interpersonal skills and ability to interact with all levels of management and internal and external stakeholders
A natural problem solver, with a knack for developing solutions and the steps necessary to get there
Strong critical thinking, judgment and decision making skills
Self-starter with ability to work independently and as a team
Highly organized with excellent time management skills and a high degree of accuracy and attention to detail
Supervisory responsibility:
This position directly supervises a team of Customer Relations reports.
The Perks of Working With Us
Take advantage of excellent benefits, including health, dental, vision, and life coverage.
Invest in your future with our matching 401K program.
Build relationships and find your home at Arrive through our Employee Resource Groups.
Get recognized through our employee rewards program.
Leave the suit and tie at home; our dress code is casual.
Eat for free on Mondays and Fridays! Breakfast is provided on Mondays and lunch on Fridays. Snack and lunch options are also available daily.
Work in the booming city of Austin, TX - we are in a convenient location close to the airport and downtown.
Park your car for free on site!
Sweat it out using local gym discounts or with the team at our onsite gym.
Maximize your wellness with free counseling sessions through our Employee Assistance Program
Start your morning with a specialty drink from our fully stocked coffee bar, Broker's Brew.
Get paid to work with your friends through our Referral Program!
Get relocation assistance! If you are not local to the area, we offer relocation packages and have a Relocation Specialist who can help you along the way.
Your Arrive Experience
When we say "award-winning culture," we mean it. We've already earned "Best Place to Work" honors from Inc. Magazine (three years in a row!), Austin Business Journal and the Chicago Tribune. We intend on topping many more of those lists in the years to come, but we're not in it for the trophies. We're committed to culture because it keeps us connected to each other and invested in our shared success while having a blast along the way. Our employee-founded resource groups create communities within Arrive's walls, including Women in Logistics, Emerging Professionals, PRISMS, Black Logistics Group, and Salute.